Business Podcasts to Inspire
Podcasts. Have you listened to any recently? Some top podcasts lately have been business podcasts. Business podcasts can be great to listen to while commuting to the office, during breaks, or any other time you have a spare minute to listen. Podcasts are modern day radio talk shows. Listening to business podcasts can be helpful knowing there are other business owners out there feeling the same way you are. So check out some business podcasts, you may learn a thing or two and be entertained!
Here are a few favorites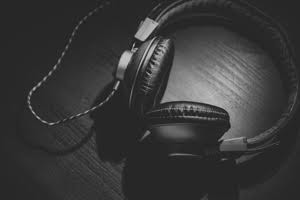 that you may find helpful to inspire you to start a small business, grow your business, or simply make your business better.
StartUp
The StartUp podcast walks listeners through the beginning stages of startup businesses. There are 3 seasons of StartUp right now. If you're starting a small business, it may help to listen to small business owners to understand problems and solutions. If you're a small business owner, or enjoy hearing about how StartUps actually work, check this podcast out!
TEDTalks Business
If hearing entrepreneurs, business owners, and researchers talk about business, then TEDTalks Business might be a good podcast to subscribe to viagra espagne pharmacie. It's a fun podcast to listen to because it is filled with variety and you can choose which business topics sound interesting! If you're looking for a business podcast with lots of variety, check this one out!
These are just a few of our favorite business podcasts, but check back on our blog soon to see what other business podcasts we can't stop listening to! We'll be listening to podcasts and let you know what our favorite podcasts are, especially for small business owners!
Save
How will My Receptionist
help your business?