Favorite Business Podcasts Continued

Did you check out the My Receptionist post last month featuring favorite business podcasts worth a listen? If you haven't checked out the previous post on the blog, read it here! Rounding up a few more podcasts to listen to when you need a little pick me up, or just to hear some fun business facts.
How to be Awesome at Your Job by Pete Mockaitis
The first favorite business podcast provides many insights into workplace dynamics. Topics from generational differences to workplace humor, this has podcast all the workplace topics covered. The diversity of topics in "How to be Awesome at Your Job" is amazing! Check the podcast out here.
 The Coffee Commute by Natalie Frank and Davey Jones
The Coffee Commute focuses on business topics for creative professionals and small business owners to discuss up and coming business topics, hear interviews from professionals, and more. This newer business podcast is just starting out, but definitely worth a listen! It may quickly become your favorite business podcast, mainly because Natalie and Dave
y are such relatable small business owners.
The EntreLeadership Podcast hosted by Ken Coleman
Another favorite business podcast of My Receptionist discusses topics in leadership, marketing, business growth, and everthing else! The host, Ken Coleman really engages the audience and hosts many fascinating business leaders. Check it out here.
Planet Money by NPR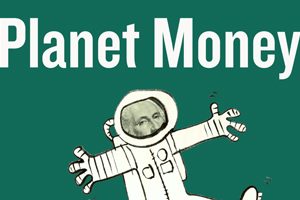 Lastly, a fun business podcast to listen to; full of stories from economic perspectives. You'll learn a little and be entertained while listening to Planet Money! View a list of episodes.
Hope you enjoy these favorite business podcasts and maybe they'll become some of your favorites, as well! Listening to a few business podcasts may bring up some good tips to in
tegrate into your own business. Keep up the listening, and enjoy our favorite business podcasts! And, as always thanks for reading My Receptionist's blog!
How will My Receptionist
help your business?