The Latest
Community Involvement Memos
Memo Pad: Community Involvement
Community involvement is My Receptionist's way of giving back. Our virtual receptionists are committed to improving the community through various volunteering opportunities and charitable events. It's our way of saying thank you to a community that has so much to offer its businesses and residents!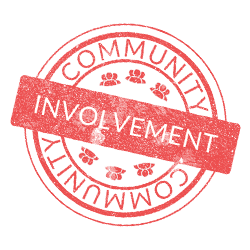 Over the years, we've had the chance to participate in some great events. From the DECI Jump-Start competition to the Prairie Ridge Early Learning School Fight Against Hunger. We've also become a sponsor of the Boys and Girls Club of the Greater Chippewa Valley. There are a lot of great causes in our community and even more that we'd like to get involved in.
Check out our blog posts for more info. We'd love to hear how you're involved in your communities in the comments below! Or, better yet, if you're in the Eau Claire area, stop by one of the events and say hello. Our virtual receptionist would love to meet you in person.
How will My Receptionist
help your business?