The Latest
Inside My Receptionist Memos
Memo Pad: Inside My Receptionist
Always wondered what it's like behind the scenes at My Receptionist? Wonder no more! Our blog is the perfect place to start your exclusive look inside My Receptionist.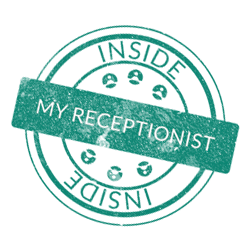 As front office support providers, we want to be more than just "the service." When you hire My Receptionist, it's a partnership right from the start. And while it's not always that easy to develop a partnership with someone across the country, our look inside My Receptionist is the perfect place to start. It's where you'll find virtual receptionist profiles, breakdowns of how we handle your calls, and a whole lot more.
Have a topic you'd like to see covered? Let us know in the comments!
Once you've had a look around, feel free to reach out for more info. We'd be more than happy to answer any questions and learn more about your business. And check back in with the blog often. There's plenty more to see inside My Receptionist.
How will My Receptionist
help your business?