My Receptionist Partners with Downtown Community
My Receptionist is excited to announce our partnership with Downtown Eau Claire, Inc. (DECI) for our commitment to community involvement. DECI is a non-profit organization working to create a vibrant downtown community everyone recognizes, appreciates, and enjoys. DECI is dedicated to the revitalization of the downtown community commander viagra.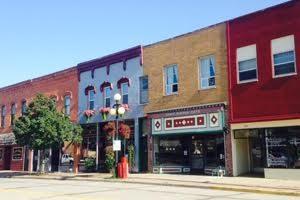 We are very proud to partner with DECI and sponsor a variety of the organization's annual events.Sponsored events include the Jump-Start Downtown Business Plan Competition, Our City Spring Clean Up, A Grand Evening on the Bridge, and the International Fall Festival. One of My Receptionist's offices is located in downtown Eau Claire, so we love supporting our neighborhood.
Mark your calendars to attend these My Receptionist sponsored events and programs!
Jump-Start Business Plan Competition applications are due July 31st.
The Our City Spring Clean Up is schedule for May 16th downtown.
A Grand Evening on the Bridge is August 26th on the Grand Avenue Bridge.
The International Fall Festival is downtown on September 19th.
If you would like to learn more about Downtown Eau Claire visit their website.
How will My Receptionist
help your business?