My Receptionist Attends Women's Business Conference
On April 30t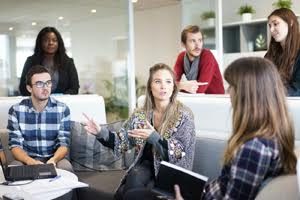 h, My Receptionist attended the Annual Women's Business Conference was hosted in Eau Claire, Wisc., by the Western Dairyland Women's Business Center. This was the 12th year this event has been hosted in Eau Claire.
This event provided a great opportunity to listen to some great speakers. We learned a lot about business strategies we can implement at My Receptionist. We also learned about branding, target market analysis, employee engagement, email marketing, and a few other business topics. The conference was a great learning experience full of fantastic speakers! We're so happy we were able to attend the Women's Business Conference!
How will My Receptionist
help your business?