Does My Small Business Need an Online Presence?
Online presence. What's the big deal for small businesses? Why is online presence so important today?
When was the last time you looked in the yellow pages for a business? It's probably been quite awhile. Maybe you didn't have a smartphone yet or your dial-up internet was moving as slow as a turtle. Now that most of us have smartphones, or at least computers, most everyone will google search a business, or number of the business.
Sometimes you're on a road trip and need to find the nearest hotel, or in your town and looking for the business hours of your favorite local store.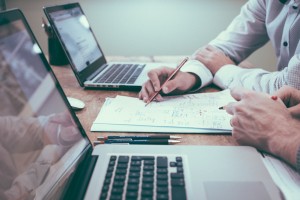 Web presence can be simple and easy to start, or detailed and across many media platforms. Many site builders are easy to use and provide easy access to your customers and potential customers as well. Another easy and cost-effective way to obtain presence online is through social media. Social media is especially popular among millennials.
Putting time and effort into your online presence will help you retain customers and generate new customers as well. You don't have much to lose.
What if you already have a website and social media accounts/outlets?
What can be done to utilize these resources? Audit your website and social media outlets. How can your website provide business information quickly and efficiently. How often are you posting on social media? Remember to audit your website to make sure all the information is accurate and updated.
Now, go check those websites out to make sure they are running as smoothly as your business does!
How will My Receptionist
help your business?