Getting Back on Track with Customer Service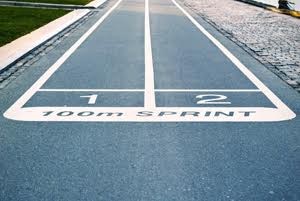 Are you struggling to run your business? Is your customer service taking a toll while you're working on business operations? Is customer service on the back burner? If you can relate to any of these questions, this may be a fantastic read for you! Here are a few tips to ensure customer service gets back on track!
Respond to customers ASAP

The quicker you get back to customers, the better. Make sure you're following up with customers as soon as you can. Set reminders on your phone to contact clients if you forget! With timing in mind, make sure to craft appropriate and friendly messages. Which brings me to my next point.


Craft thoughtful messages

Appropriate wording is a must. When you're emailing customers back, it's always a good idea to proofread emails before sending. Reading aloud can confirm the email is collaborative instead of combative. Spend some time writing messages to customers that reflect how glad you are to have them as customers.

Make the most of your time with customers

When you're talking with customers get to the root of what they need help with. Make sure to get all the info you need from them before ending the conversation. Make sure they're left with a good impression.

Jot down notes

After talking with customers, write some notes down to jog your memory for the future. If you like to keep a notebook with notes, go for it! If you have a CRM, even better. If you're looking for someplace to write notes that's user-friendly try using Google docs. Google docs is free and easy to use!

Use your to do list

Lastly, remember to make a to do list! This may be obvious, but when you're busy sometimes it's easy to forget to get organized and make a list! When you're running a small business, you wear a lot of hats. Sometimes it's easy to forget a simple task, but your ability to remember info can make a big difference to the customer. Prioritize with a to do list.
Hope these tips help you get back on track with your customer service! Small business owners continually have a lot to deal with and not a lot of time to do it! If you're interested in reading about work day productivity, check out our work day productivity 101 tips! And remember, to enjoy the process of small business ownership!
Save
How will My Receptionist
help your business?