How to Keep Customers Coming Back to your Business
What makes customers keep coming back to your business? If it's not just the product or service…what else would it be? That's right! It's Customer Service! Treating your customers kindly is one of the best ways to keep your customers happy. And most importantly, customers coming back to your business!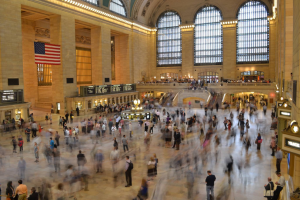 Remember customer details
Remembering just a customer's name makes the customer feel even more welcome to your business. Recalling little details about a customer and what's happening in their life makes a lasting impression on the customer. Making the perfect impression on customers is one of the best ways to keep customers coming back to your business!
Ask engaging questions
When asking customers necessary questions, ask the questions in an engaging tone. If you're excited about asking questions, your customers may not mind being asked these questions. They may even become excited about answering the questions.
Treat the customer how you want to be treated
Always, always, always treat customers with the utmost respect. Treating customer the way you want to be treated will help the customers come back to your business in the long run. Following this old rule won't go out of style.
Be positive while helping customers
Speaking positively and kindly to customers will always be good for you and the customer. When you're positive, the positivity may wear off on your customer. If the customer is being negative, acting negatively yourself won't solve the problem. So, you might as well be positive while interacting with customers.
Be compassionate
Customers can be in all different types of situations in their life when they are interacting with businesses. As a business owner or receptionist, treating the customer with compassion will always make the customer feel at home.
Implementing any of these tips will help your customers come running back to your business. If there are more customer-oriented questions you need answered, just let us know!
How will My Receptionist
help your business?