How We Stay Competitive in the Job Market
We're hiring! One of the great things about working at My Receptionist is that as our clients' businesses continue to succeed and grow, so do we. So when we're hiring, it's because we've seen a lot of new growth from our clients and business partners.
It's not always easy to find job applicants though. A recent report from WQOW cited a survey from the chamber of commerce that found a growth of jobs without enough people to fill them.
So how does My Receptionist stay competitive in the job market?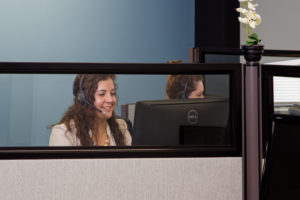 Well, there's the must-haves that we check all the boxes on. Things like competitive wages, great benefits, and flexible schedules, which are all great. But really, in today's job market it's become more about the intangibles. Great people and a great culture attracts more great people.
We're very proud of the fact that the word of mouth has spread about the great company culture at My Receptionist. It's an area we're always focused on improving. We strive to provide the best possible service, while also enjoying every minute we're at work.
Interested in learning more? Click here!
How will My Receptionist
help your business?