Virtual Receptionist Services & Features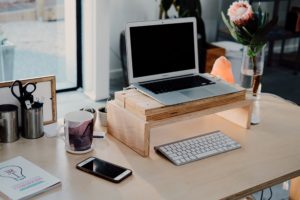 Virtual receptionist services can mean many different things and span many different needs, and though variety is the spice of life, it can be difficult to know what exactly your virtual receptionist needs are.
And how can you find the perfect remote and online receptionist service if you don't even know what they offer or what you need?
My Receptionist wants to take some of that legwork away, which is why we are doing a deep-dive into some of our core virtual receptionist features, such as:
Online Scheduling
Appointment Reminders
Secure Mobile Messaging
Online Scheduling
Why is online scheduling an important feature from your virtual receptionist?
Well, let's think about what would happen without this feature – you would get fewer bookings, slower bookings, possible double bookings, or have mistakes pop up in your calendar! None of this is good for business.
In fact, many customers will not do business with a company they have had difficulties with before, and why would they!
Make sure your customers have a smooth and seamless scheduling experience each and every time they set up an appointment with online scheduling.
Our online scheduling platform has been the industry-leading software since 2001! Which means no glitches, no difficult integrations or un-user-friendly themes.
And to put your mind at ease, our clients range from small business owners to Fortune 500 companies! So, you know you can trust us!
As an online scheduling client, you'll receive a reduced rate on the tools you need to seamlessly integrate your virtual receptionist services and appointment-booking process. Because we think that's just good business.
Appointment Reminders
Now that you're all set up with online appointment scheduling, nothing else can go wrong, right?
Unfortunately, there is still a major issue to maneuver around; missed appointments cost you money!
Did you know that one of the biggest drains on offices that run with appointments or meeting slots is simply due to forgetfulness? With today's busy lifestyles, it's easier than ever to forget about an appointment, and your customers aren't immune!
My Receptionist's virtual receptionist services will call your clients and remind them of their upcoming appointments, making sure they know when and where they need to be, and saving your company time and money.
Simply provide us with your appointment schedule and we'll do the rest for you!
Secure Mobile Messaging
Now you have your online scheduling set up, and your virtual receptionist is calling and reminding each of your clients about their appointments – what else could your business possibly need?
Security.
Security is one of the major concerns for clients, consumers, and companies right now, and with more personal information about you online than in your home, security is important for everyone, regardless of if you run a business of two or two-hundred thousand.
My Receptionist offers security in many ways, but one of them is through our secure, two-way smartphone, smartwatch and tablet messaging.
This is the perfect way to keep your entire enterprise safe and secure. Protect your patients and organization by using a system that always secures it's messages and allows you to send encrypted messages with your Android, Apple, or Windows device.
Have more security questions? Learn more about us and our features here.
Contact My Receptionist Today for More Information or to Get Started!
We know that without appointment slots being filled (and client's remembering and showing up for those slots), your business won't hit its marks! Which is why our virtual receptionist services are perfect for your small business.
Contact us today to get started with your services. We're here for whatever you need, from security to scheduling, you can count on My Receptionist.
How will My Receptionist
help your business?