How Virtual Answering Services Can Boost Your Revenue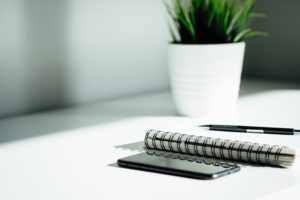 My Receptionist is more than a friendly voice on the other end of the line. And though the simple addition of a real, live, professional answering your calls can help boost revenue and customer loyalty – our virtual answering services and receptionists offer much more.
From never missing a potential customer's call, to never having a 'no-show' again, and even getting your messages right when you need them, not hours later. Our virtual answering services and receptionist can increase your revenues while decreasing your stress!
Learn more about our services and features below.
Our Virtual Answering Services Are Always There to Help You Gain New Clients & Customers
Why is always being available an important feature from your virtual answering service and receptionist? Well, because you have a business to run and cannot always be manning the phones.
Whether it's down-time or after-hours, you need time to unplug from your work, and our anytime virtual answering services allow you to do just that! Plus, you only pay for the minutes we are on the phones with your customers. Not blocks of time that you may or may not get a call.
This means you can use our virtual answering services 24/7 if you want and only pay for the calls we handle. This makes sure your clients and customers are always able to reach your business and you never miss a call or potential revenue again.
We are here for your customers when you can't be! Due to our extensive virtual answering services and appointment booking, your customers will never be left on hold or sent to an answering machine. And with our business answering services, you'll never miss a new client or business opportunity because you couldn't get to the phone due to a meeting or another call.
Let's think about what would happen without this feature – you would be able to answer fewer calls, gain fewer customers, and ultimately lose out on a lot of potential new business. How much is each of your customers worth over their lifetime? Can you afford to miss new calls? 
Our Virtual Answering Services Can Schedule Appointments & Call for Appointment Reminders
Online Appointment Scheduling
Our online scheduling platform has been the industry-leading software since 2001. And with our clients ranging from small businesses to Fortune 500 companies, we know it works for all sizes and industries.
Make sure your customers have a smooth and seamless scheduling experience each and every time they set up an appointment. Because a seamless process means a happy customer, and that means they'll return!
Appointment Reminders
The bottom line is that missed appointments cost you money!
Did you know that one of the biggest monetary drains on offices that run by appointments is simply due to forgetfulness? With today's busy schedules, it's easier than ever to forget about an appointment, and your customers aren't immune!
My Receptionist can call your clients and remind them of upcoming appointments to ensure that they know it's coming up and don't miss it. Simply provide us with your appointment schedule and we'll do the rest!
And We Always Offer Secure Messages – So You Are Always in the Loop
Secure, two-way smartphone, smartwatch, and even tablet messaging is perfect for your entire business – or, just the management. Protect your callers and business by using secure messaging to send encrypted messages.
Security is one of the major concerns for customers and companies right now, and with your personal information all over the internet, it is important to protect sensitive data when you can. My Receptionist offers security in many ways, but one of them is through our secure, two-way messaging.
Contact My Receptionist for Your Virtual Answering Service Upgrade!
We are available 24/7 to respond to your client calls. And we don't only take messages, our virtual answering services can set appointments and perform many other responsibilities.
In other words, we are your complete, one-stop-shop for virtual answering services. We are not just your virtual receptionist, appointment booking, or message taking service – we do it all so you don't have to!
Contact us today to learn more about how our services can help your business raise revenue!
How will My Receptionist
help your business?