Being a part of the downtown community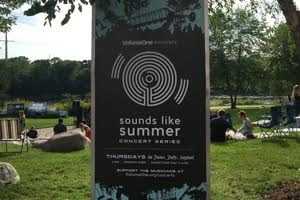 As Labor Day approaches, summer is coming to an end. We've had a lot of great things happen this summer at My Receptionist. One of our favorite events has been enjoying the outdoors and the arts at Thursdays in the park acheter viagra montreal. Two Thursday evenings during the summer, My Receptionist sponsored the Sounds Like Summer Concert series, by Volume One in Eau Claire, Wisconsin. This concert series happens every Thursday evening in downtown Eau Claire. It's a great night to bring the whole community together to enjoy the arts and grab some great food at all the booths! The best part is the variety of people who come out to the event, from young to old, the Eau Claire community comes out to enjoy the Eau Claire downtown community!
We love being a part of the downtown community and it was a great event to see families out and about enjoying the river, parks, and everything else Eau Claire has to offer. We're so happy to be able to sponsor and participate in all the fun that is the Sounds like Summer Concert Series.
With the end of summer, we're looking forward to heading into the cool fall weather in the next few months! Looking for more posts on community involvement? Check out more here!
How will My Receptionist
help your business?